Maker Faire Tokyo 2017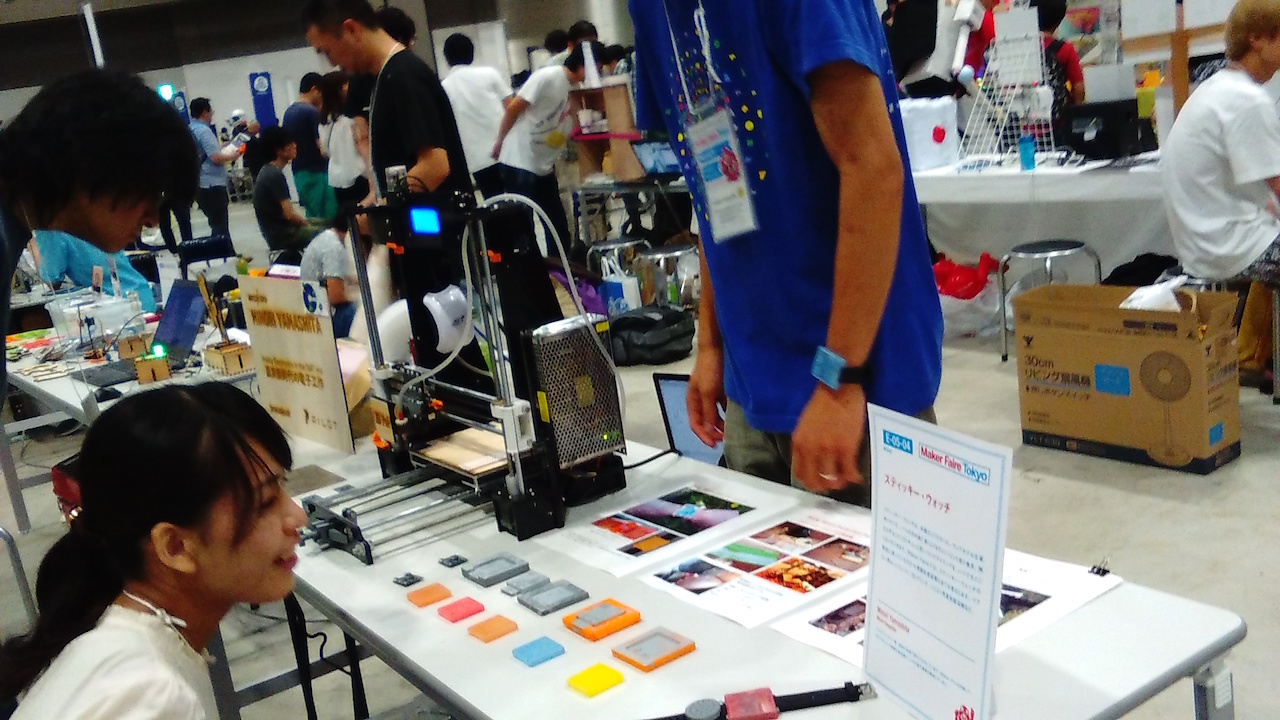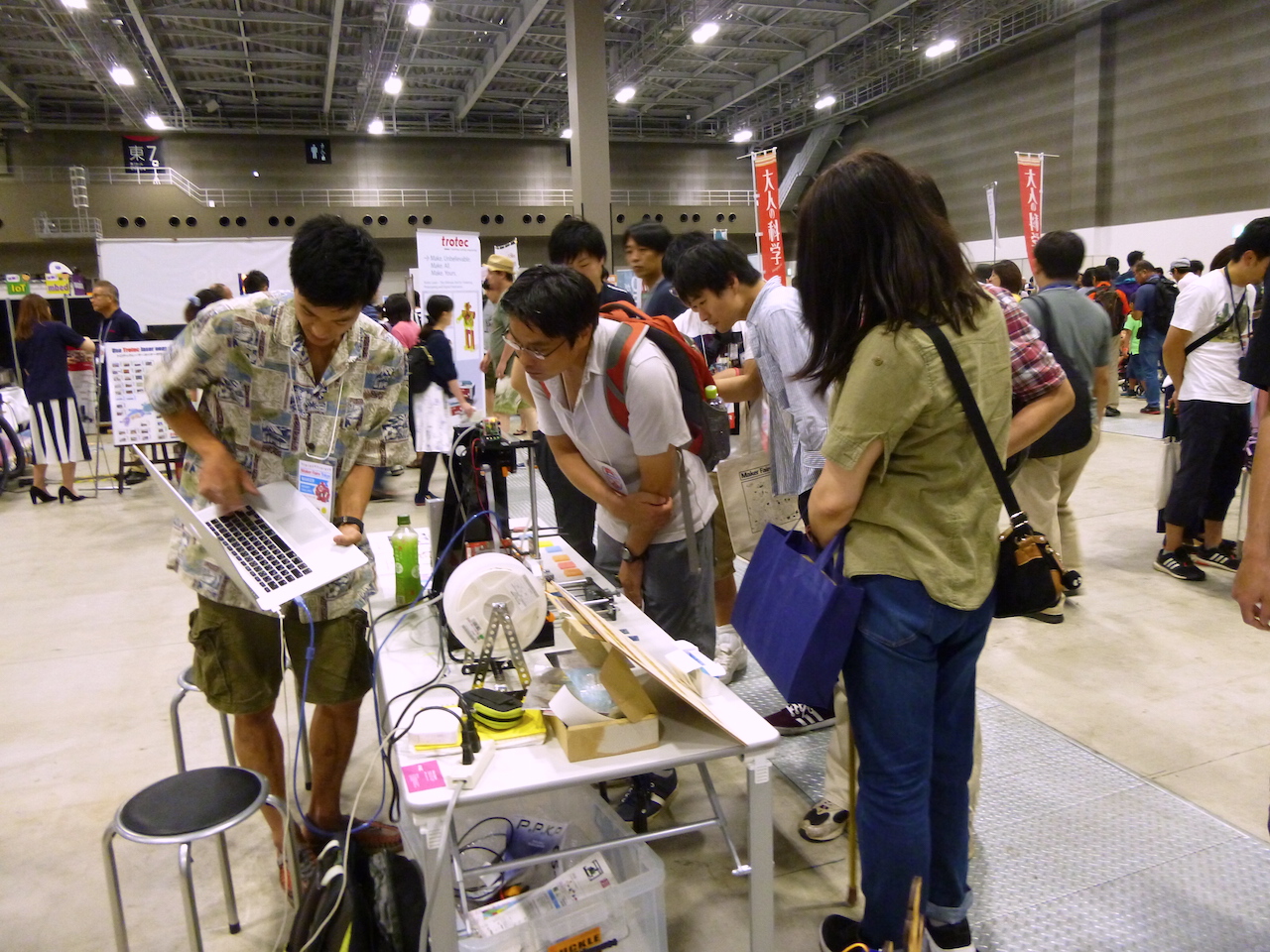 Maker Faire Tokyo 2017
I brought some sticky-watches and the 3D-PnP to show off to the makers in Japan. I had a lot of fun with people sharing enthusiasm.
An objet made out of hundreds of waste speakers. See the link below for details.
Jan 2017 Karaoke Torii w/ Die Audio Gruppe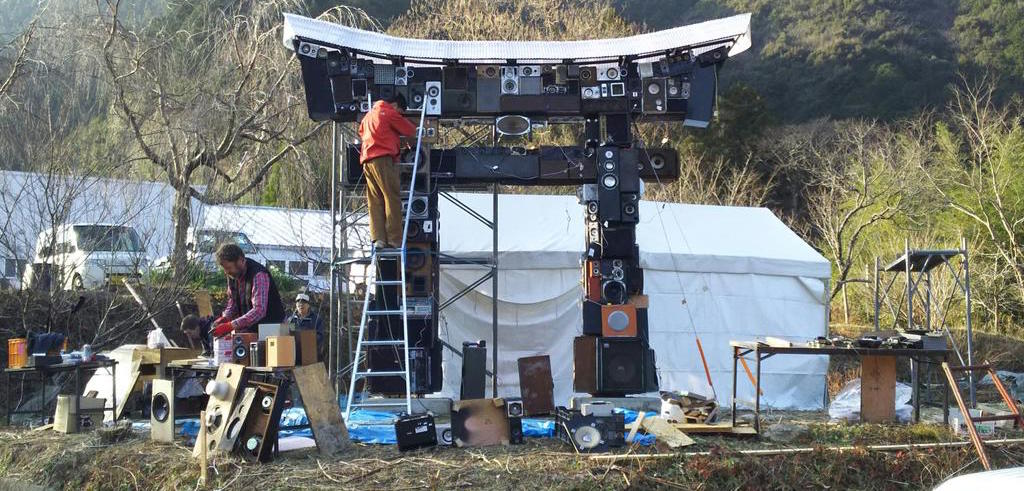 Karaoke Torii
In january 2017, Benoit Maubrey, Gerrit de Vries, and I produced this monsterous sculpture or objet. The objet has a bluetooth port open everyday which anybody can connect with his/her phone to play their favorite music.
Karaoke Torii - CODAworx
Quick and easy voice memo device. Email me if you want to purchase one.
Sticky Watch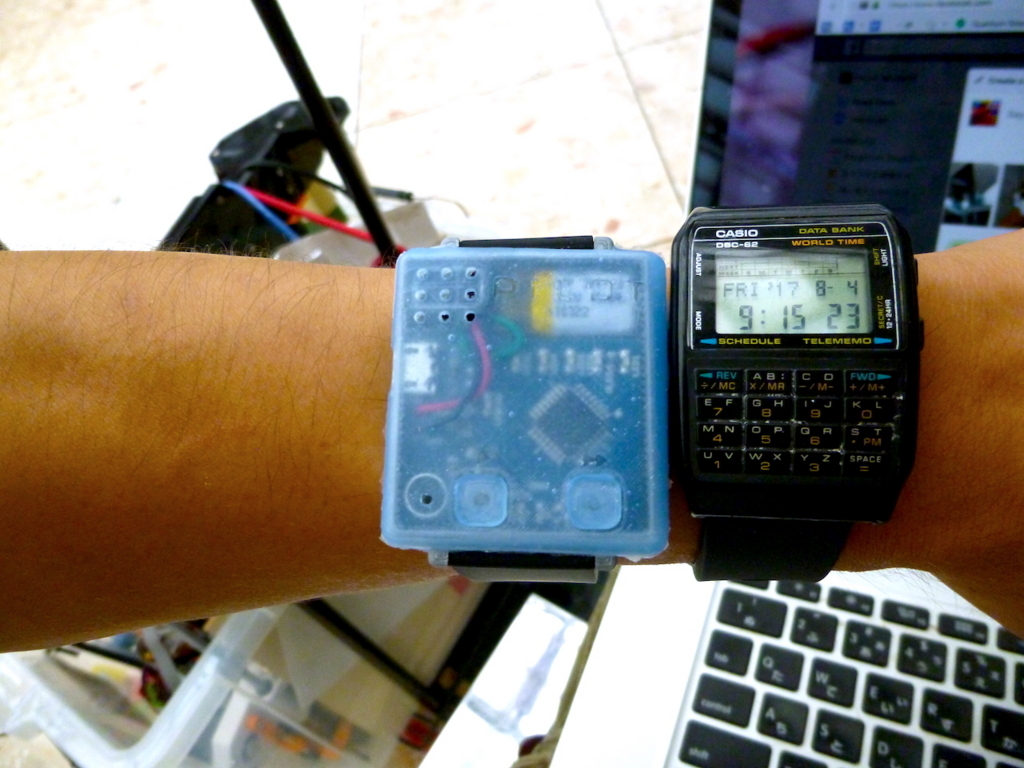 Sticky Watch
An electronic replacement for sticky-notes. Records up to 5 short voice messages. I designed and made the board, case, and cover so it's 99% DIY
I hacked my 3D printer into an pick-n-place machine to make producing sticky-watches efficient. An open source software I developed converts Eagle partlist file into GCode: GitHub/ympbyc/3DPnP
DIY Pick and Place Machine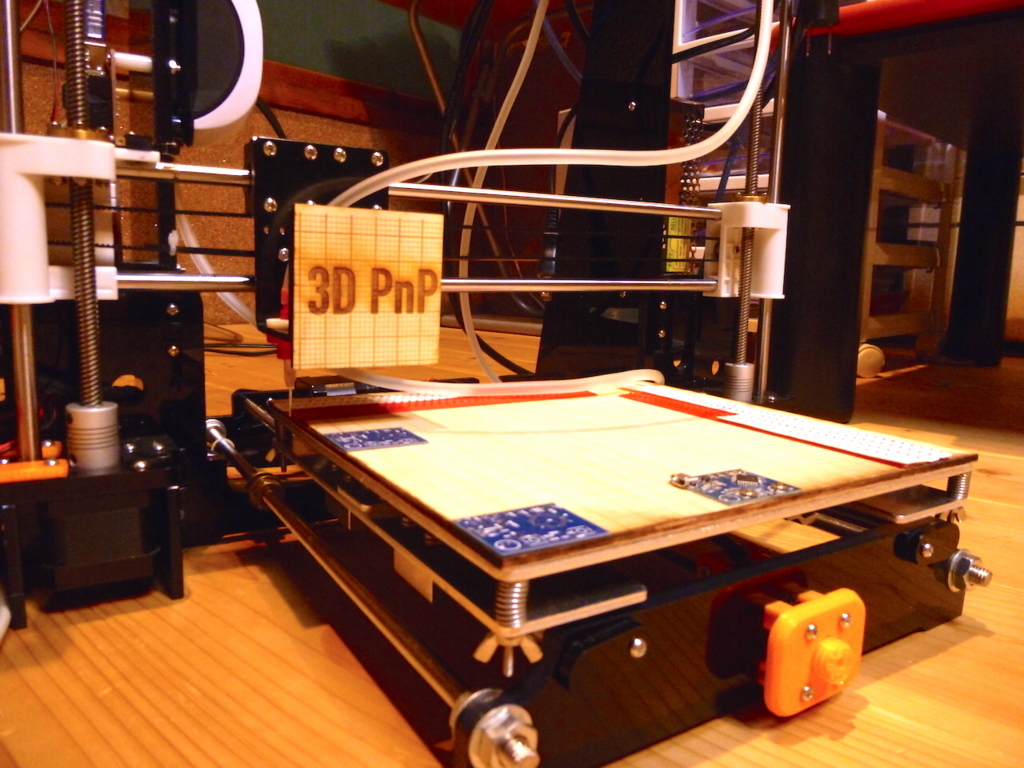 Kamiyama Electronics Club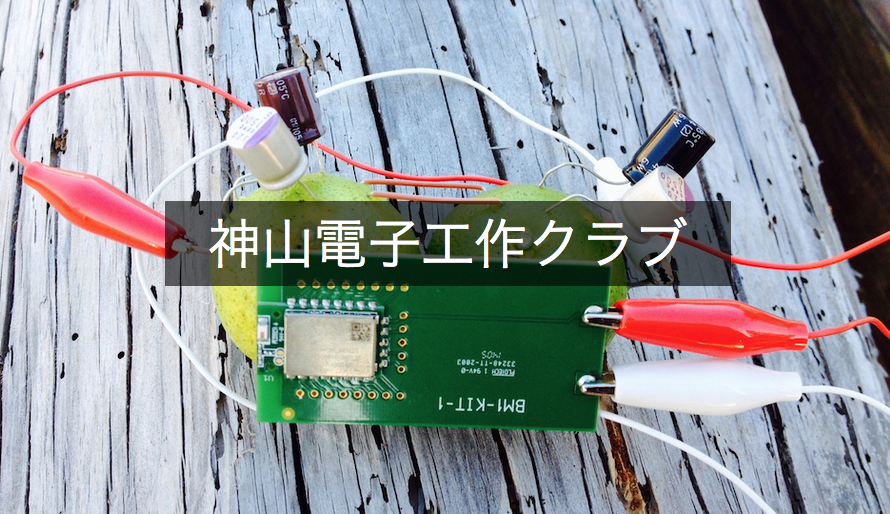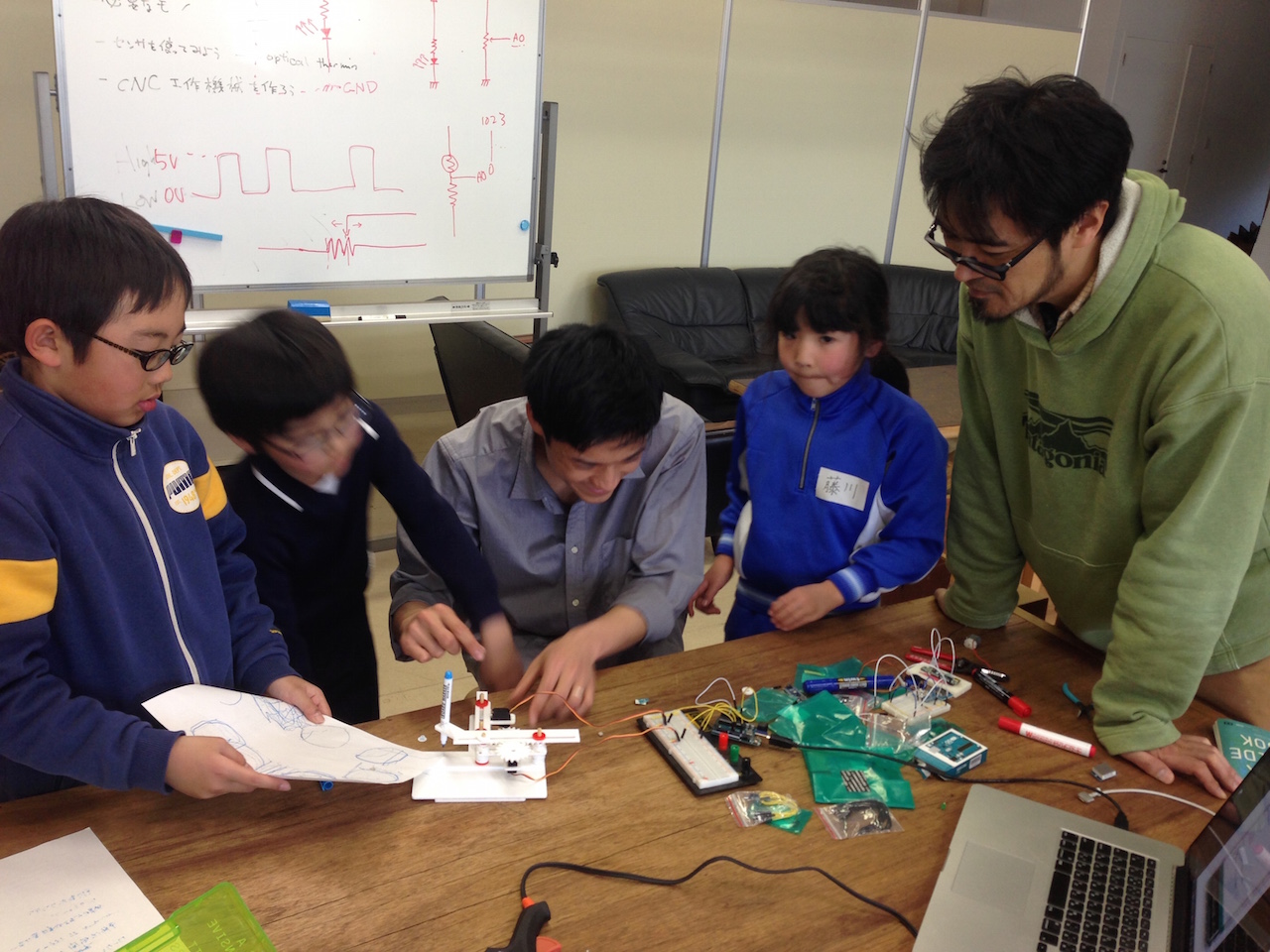 Kamiyama Electronic Kids
Every Thursday afterschool, we gather and play with electronics and computers. Check out the website to see some of the projects we did.
A planet with no boundary between technology and nature
Business Card
Skills
Fluent in Japanese & English
Analog & Digital circuit design
Lisp: (Clojure & Scheme)
JavaScript, SML, PHP, + many more
Toss juggling
Things I love
Making/Art
Forest Making
Electronics Experiments
Spacetime Geometry
IoT as a Computational Resource
Autogyro
Psychedelics
Flip the universe inside out leaving behind everything I knew.
Software Projects
| | |
| --- | --- |
| Carrot | Purely Functional Lisp w/ static multimethod |
| Typed Clojure | Optional typing in Clojure. I worked on the clojurescript checker |
| LittleSmallscript | Write JavaScript in Smalltalk's Syntax |
| Bird | Frontend IDE for kakahiaka |
| kakahiaka | Client side functional GUI programming |
| Underscore-fix | Underscore.js extensions for serious functional programming |
| JS-CLOS | Multimethod in JavaScript |
Stop stopping and reflecting. Live vigorously uninhibited.